Parkour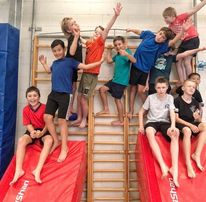 Our parkour classes are suitable for children aged 7 onwards and all abilities are welcome. This is a great way for children to develop strength and improve their fitness level; as well as develop fundamental movements.
Fridays 4:30pm-6:00pm
Sundays 10:30am-12:00pm
Qualified Coach-Assisted Sessions with individual benefits and amzing skill development. From basic skills to advanced .
Parkour Class Fees:
x1 session per week: $102 per month
Email info@tewerogym.org.nz to register!