Adult Classes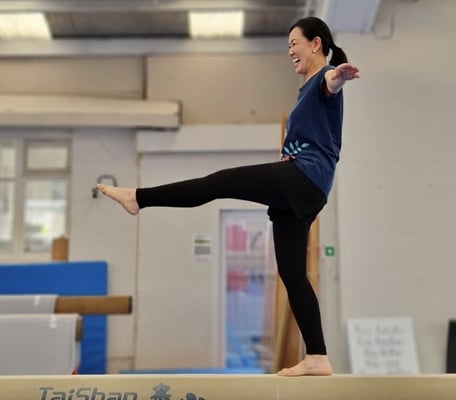 Adult Classes - (16+ years) Suitable for all levels of fitness; experience or no-experience for all ages - incorporating all aspects of gymnastics. This Class is suited to every individual - whether looking to improve and/or develop strength and flexibility, or continue further within the class to learn, develop, improve or just 'give-it-a-go' on gymnastics apparatus and skills - from basic skills to progressive. This class is also suited for athletes of other sports or disciplines that wish to improve spatial/air awareness, flexibility, strength, tumbling, or safe landings.
**First Class 'Give-it-a-go' - No charge**
Coach-Assisted Sessions with individual fitness or progression plans and skill development (basic to advanced skills promoting correct technique, eliminating incorrect teaching/habits, within a safe learning environment). Beginners to professional athletes.
Adult Class Fees (2 methods of payment options):
1) x1 session per week: $60.00 per month; OR
2) x10 concession card: $140.00 - valid for 1 year