Classes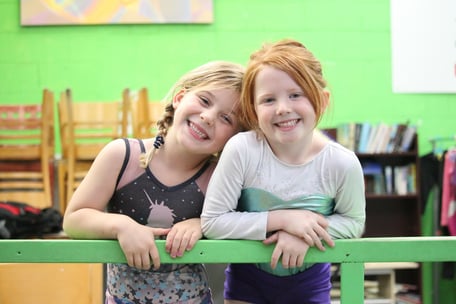 Ages 5-9 years
Monday 3:30pm - 4:30pm
Monday (from Term 2 2023) 4:30pm - 5:30pm
Wednesday (5-7 years) 3:30pm - 4:30pm
Wednesday (7-10 years) 4:30pm - 6:00pm
Thursday 4.00pm - 5.00pm (term 3 time change)
Friday 3:30pm - 4:30pm
Saturday 10:30am - 11:30am
Calling all those who have dreams of flying through the air on bars, tumbling at speed across the floor, and springing on beam…
$180 per term
Structured Preschool Sessions - Coach Led
Age 18 months - 4 years old
Parents must stay with their child at all times during a pre-school session.
$130.00 per term
Tuesday 9:30am - 10:15am
Thursday 9:30am - 10:15am
Friday 11:00am - 11:45am
Saturday (1) 8:30am - 9:15am
Saturday (2) 9:30am - 10:15am
Structured Unparented Preschool Sessions - Coach Led
Age 4 years only
Parents not to be on the floor with child during session
$150 per term
Saturdays 9:30am - 10.30am
3Parkour Classes ⚠️[NOT AVAILABLE FOR TERM 2, 2023]
Fun parkour programme for ages 10 years+
Coach-Assisted Sessions with individual benefits and amzing skill development. From basic skills to advanced .
Parkour Class Fees:
$255 per term
Adult Classes - (16+ years) Suitable for all levels of fitness; experience or no-experience for all ages
Thursdays 7:00pm - 8:30pm
Adult Class Fees:
Option 1: $60.00 per month
Option 2: $140.00 for 10x Concessions
Why Te Wero Gymnastics?
Because we're passionate about gymnastics, and we're really good at what we do. Did you know that the current Canterbury STEP 8 team is entirely made up of gymnasts from Te Wero? Plus, one of our senior gymnasts, Jun McDonald, was selected for the New Zealand team just before lockdown.
We're a small club punching way above our weight mainly because our head coaches, Jozsi Ferencz and Svetlana Sazonova, are amazing at what they do. And their insight and expertise permeates all our programmes – especially our recreational classes.
Our values
Te Wero gymnastics is about achieving personal bests – inside and outside the gym. It's about setting a goal and going for it. About challenging yourself and working hard. It's about being kind. Especially to yourself. Remembering it's ok to fail, a mistake is just another learning opportunity. And staying positive. And celebrating successes small and large!
Why gymnastics?
Did we mention fun?! Plus, did you know that gymnastics is the world's number one 'feeder' sport? So many athletes, dancers and martial arts experts here in New Zealand and around the world get their start in gymnastics, and go on to accomplish personal bests in other sports. That's because gymnastics helps develop fantastic balance, strength, flexibility, agility, coordination and endurance.
So, even if it turns out gymnastics isn't the 'be all and end all', your child will have gained skills and strength that will help them in many other sports… and the biggest sport of all, life.
The details (just in case you've forgotten!
Te Wero Gymnastics
Shortland Street
Wainoni
Christchurch
Telephone: 022 677 1626
Email: info@tewerogym.org.nz

PLEASE NOTE when registering, a child can either be enrolled in a class or placed on a wait list if the class is full:
enrolment in a class: a child is confirmed in a class after an invoice has been received via email and paid. The invoice sends automatically upon completing the registration process. Class placement is not confirmed until paid.
placed on a wait list: if an invoice is not received the child IS NOT enrolled. When on the wait list an orange "wait list" button is highlighted next to the class in the child's registration details. A child is moved from the wait list when a place becomes available and an invoice will be emailed. This confirms the child is enrolled in the class starting immediately pending payment
*** Please note Te Wero Gymnastics reserves the right to cancel any class that does not have a sufficient number of registrations. Parents will be notified and be offered a different class option should this occur.