Regional Competitive Squads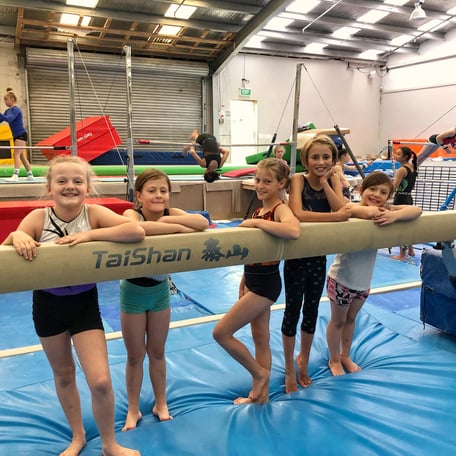 Regional Competitive Squads are available to all gymnasts that have excelled in Novice Recreation and are invited to these squads by the Head Regional coach.
It is a more structured programme that allow athletes to learn routines and compete at regional level competitions. It has a less demanding atmosphere and lower intensity training compared to STEPs competitive. Gymnasts will still be practicing routines on all four apparatuses (Beam, Bar, Vault, Floor).
Regional competitive is suited to those who still want to experience the fun, with a challenge. It is a step above recreational and allows gymnasts to compete at a lower, more relaxed level.
Iron/Bronze/Silver Competitive Squad
Iron/Bronze/Silver Squad trains 3 hours per week
Tuesdays 4:00 - 5:30 pm
Saturdays 2:00 - 3:30 pm
Regional Gold - Ruby Squad
Regional Gold - Ruby trains 7.5 hours per week
Tuesdays 5:30 - 7:30 pm
Thursdays 4:30 - 7:30 pm
Saturdays 2:00 - 4:30 pm
What it means to be part of a Regional Competitive Squad
Gymnasts in a Regional Competitive Squad are required to compete through out the year both locally and out of town.
Email us to arrange a trial: info@tewerogym.org.nz
Trials are ongoing